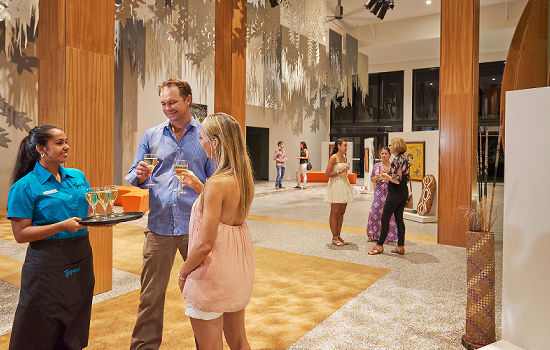 WELCOME DRINK & CANAPES:
Set in the Rainforest Canopy Breezeway we will sip complimentary sparkling wine and taste canapés inspired by bush tucker foods.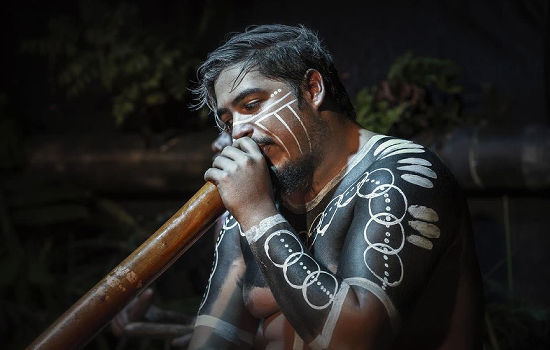 DIGERIDOO JOURNEY:
Have your face painted by the Bama Indigenous rainforest people to link you to their traditional land, then take you on a mesmerising journey with the haunting sounds of the didgeridoo.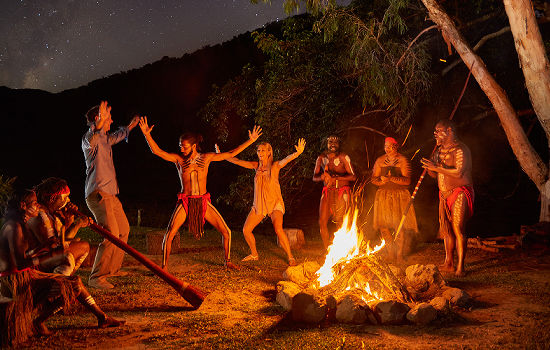 SACRED CORROBOREE:
Follow the Tjapukai warriors along a firelit path to a rainforest dance theatre where a sacred corroboree celebrating Aboriginal Dreamtime stories will inspire you to join in.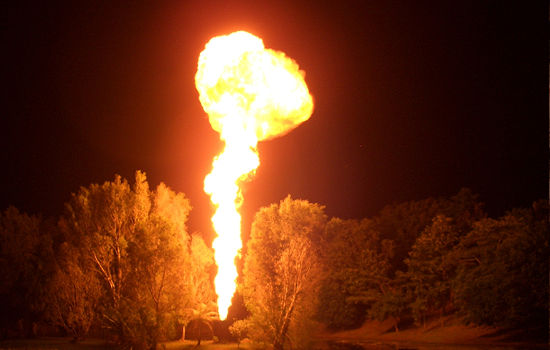 LAKESIDE FIRE CEREMONY:
Become part of the Rainbow Serpent circle to learn traditional language songs and make music with Aboriginal sticks before the ceremonial fire is lit with a spectacular fire ball shooting towards the stars.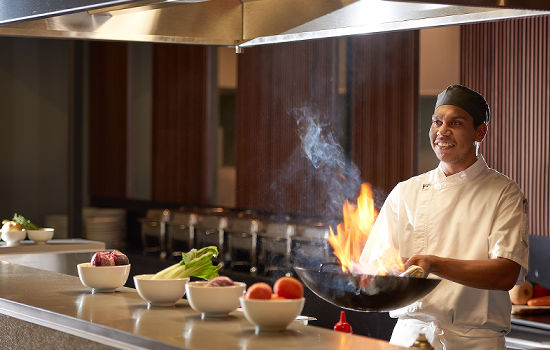 TROPICAL DINING:
Enjoy Australian meats including Kangaroo and crocodile. Local seafood and an array of salads and desserts featuring tantalising Indigenous flavours at the Flame Tree Bar & Grill buffet where chef whips up fresh dishes from an open flame grill.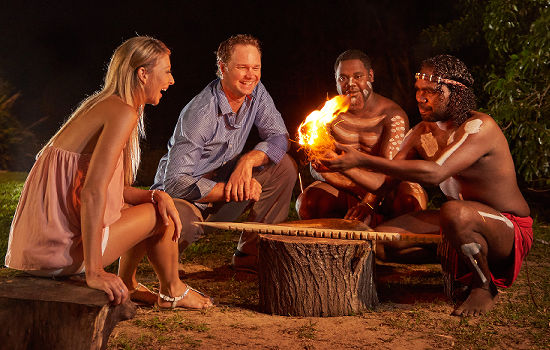 FIRESIDE FAREWELL:
End an evening of cultural celebrations with the Tjapukai warriors beside the campfire where there is time for an intimate chat and photo opportunities.
PORT DOUGLAS
ADULT $175
CHILD $120
FAMILY $510
NORTHERN BEACHES
ADULT $165
CHILD $115
FAMILY $485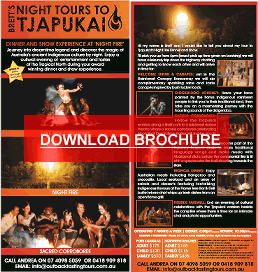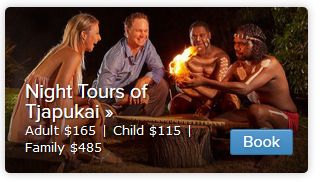 CHILD POLICY: Children aged 4–14 inclusive are eligible for child rates. Under 4 Free of Charge.
FAMILY POLICY: Family rates are valid for 2 adults and 2 children (2A, 2C). Extra adult or child passengers are charged at the standard adult or child rate.
CANCELLATION POLICY: We require 24 hours or more notice of any cancellations or amendments to travel date. Lack of 24hour prior notice will result in a 100% cancellation fee.
Also Visit Our Other Tour Websites